Hidden Bomb explodes in RSS worker's house, his son and a kid get injured
Kannur – A bomb exploded on Saturday afternoon in a house of a RSS worker in Kannur district of Kerala, where the bomb was stored and hidden injuring his son and another child critically.
According to the local reports, RSS worker M. Shibu's seven-year-old son Gokul and his 12-year-old relative Kajinraj were cleaning Shibu's house to build a bird cage, unfortunately, both the kids were standing near a hump of debris under which bombs were hidden.

Gokul received heavy leg injuries, while Kajinraj got injuries below the wait. Both of them were rushed to a nearby hospital.

Police immediately started investigations along with Bomb-squad teams, and found 3 kg Aluminum powder, 600 gms of gun powder and a fuse wire, The Hindu reported.

Police also found seven swords, a hand-axe, and an iron rod from Shibu's weapons' room.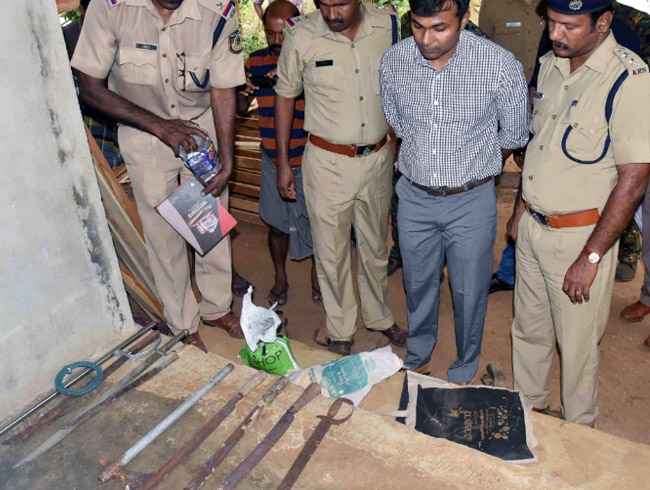 Kannur Police booked Shibu under Section 3 and 5 of the Explosive Substances Act, Section 25 (a), (1A), (1B) of Arms Act.

"There are already some criminal cases against Shibu in the station. He has not been arrested now as he is missing after the incident," a police official at the Kudiyanmala Police Station told media.