Dammam – Saudi Crown Prince Mohammed bin Salman on Sunday gave green-signal with the Arabic words "Bismillah" to unveil the Saudi Arabia's locally designed and assembled Hawk Jet Training Aircraft in Dahran.
Crown Prince arrived at King Abdulaziz Air Base in Dahran in Dammam region, he was received by regional princes and officials, he was briefed by the Military officials on the stages of assembling and manufacturing of the main parts of the aircraft.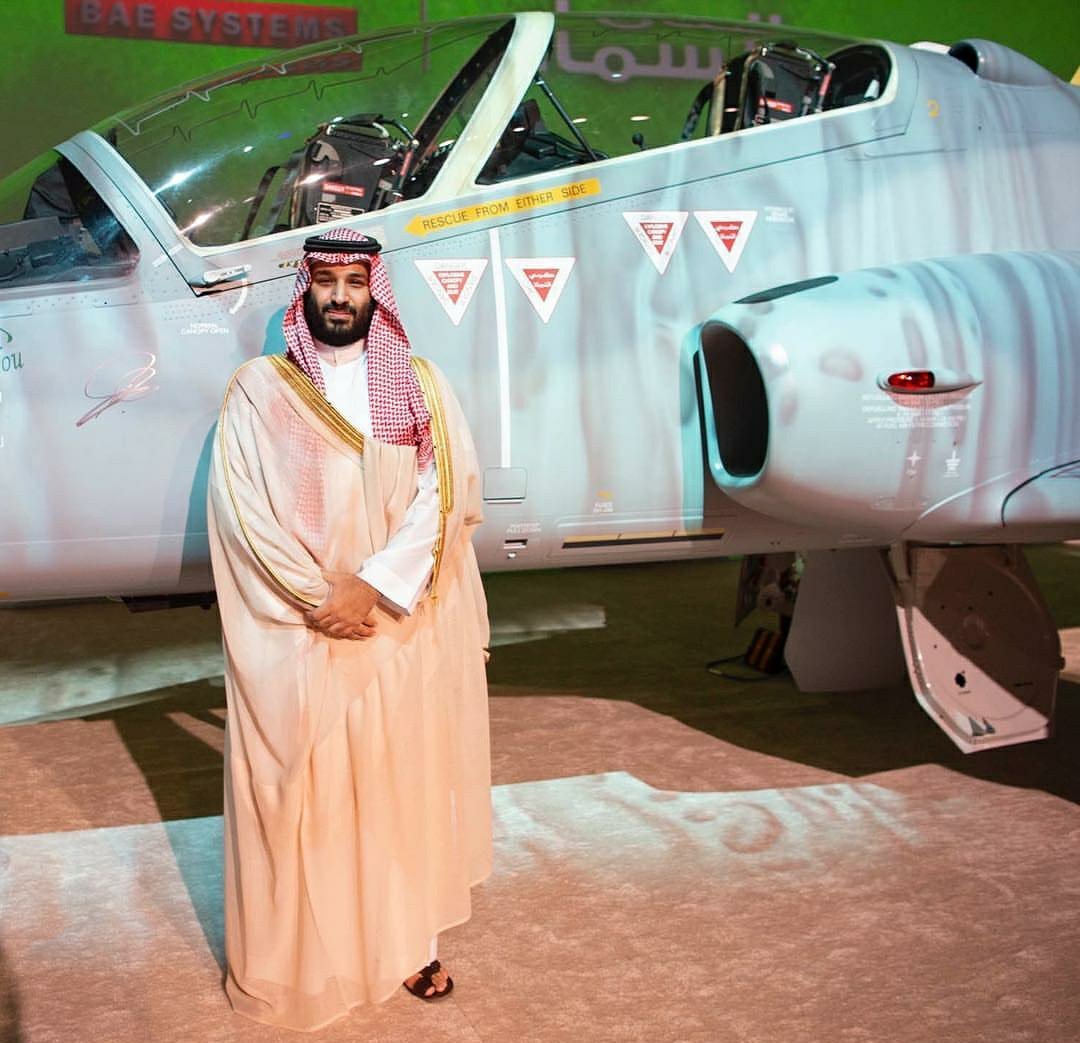 "In the name of Allah, and with the blessing of Allah, soar above the most precious land," Crown Prince said while giving the green-signal.
The inspiring part of the project was, it had more than 70 percent Saudi youth, who are assembling 22 Hawk aircraft after two plus years of training under International expertise. Some of its parts were manufactured by local companies.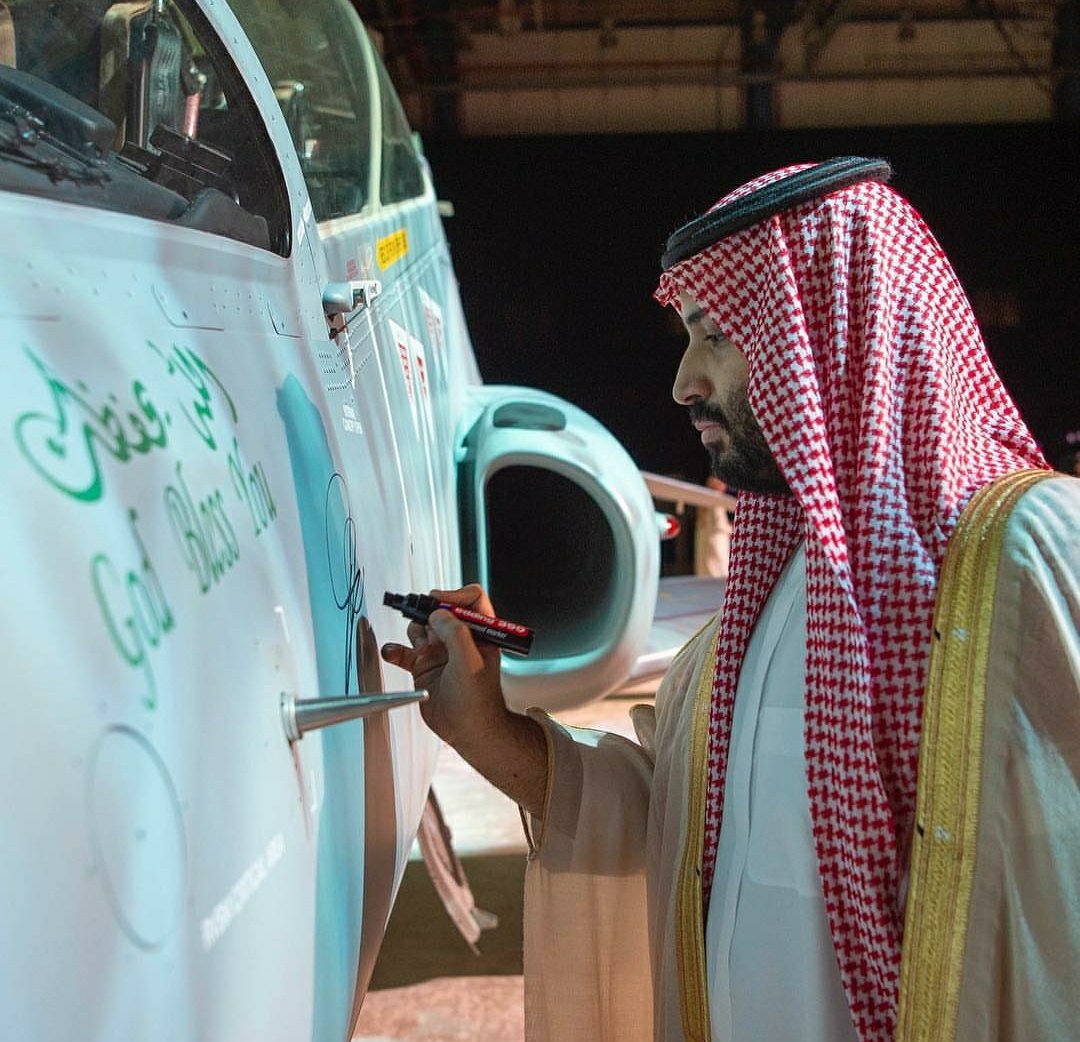 The Saudi-British Defense Cooperation Program, in collaboration with BAE Systems (BAE Systems), oversaw the training of Saudi youth with the participation of more than 25 national companies.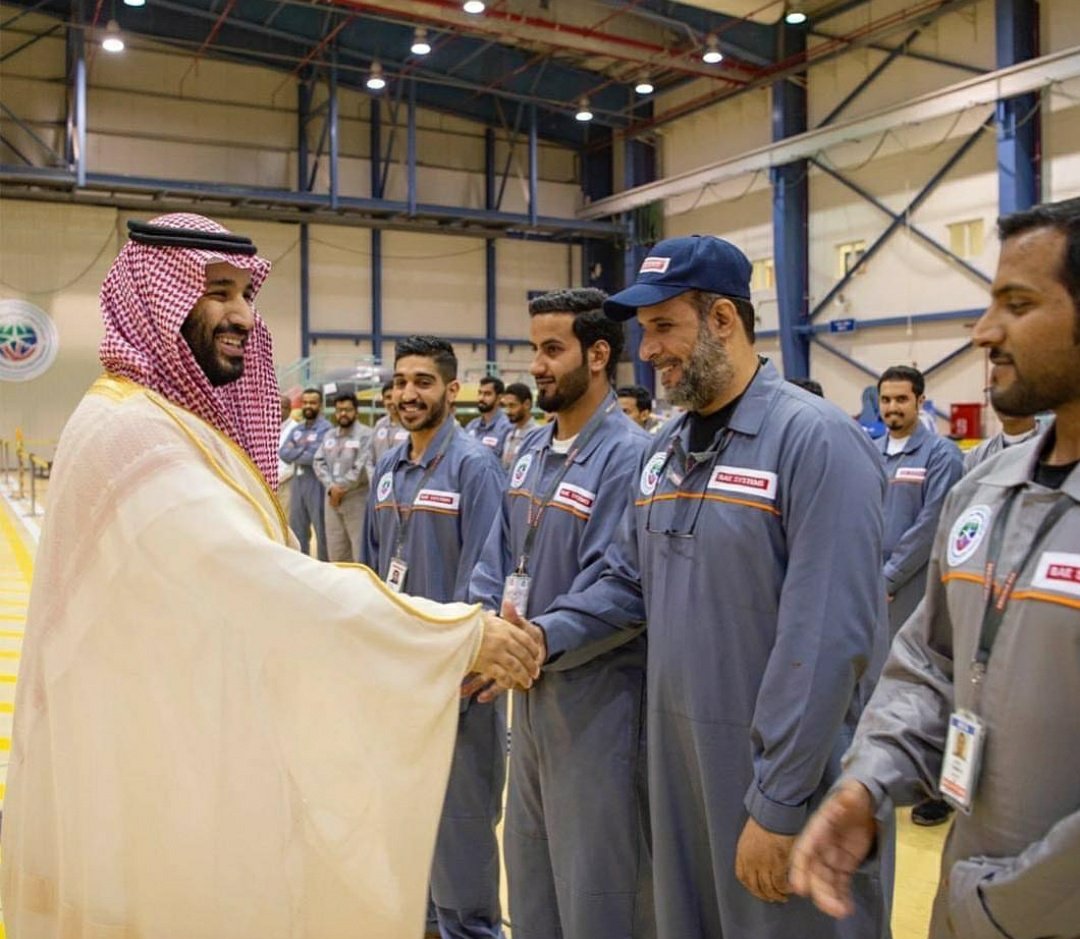 The plane was thoroughly and rigorously tested and accepted after it passed.
Apart from the training aircraft manufacturing project, Saudi Arabia has started Solar project in Makkah to generate 2800 Megawatt of electricity and Green Riyadh project to plant 7.5 million trees in the country's capital. The drastic changes are applauded as a part of Vision 2030 program.