Riyadh – Saudi Security forces on Monday thwarted ISIS' terrorist attacks in the Kingdom and arrested 13 terrorists after a day of hunting down the four ISIS terrorists in the Zulfi area.
According to spokesman of the Presidency of State Security, the arrests were made as a preemptive security operation as a result of the follow-up action.
Security officials discovered huge cache of arms and explosives from their hideout.
Security officials have revealed the names and national ID numbers of the ISIS terrorits. They are: Abdullah Hamoud Muhammad Al-Hamoud, Abdullah Ibrahim Muhammad Al-Mansour, Samir Abdul Aziz Abdul Karim Al-Madeed, and Sulaiman Abdul Aziz Abdul Karim Al-Madeed.
The investigations revealed that Abdullah Hamoud – one of the terrorists – rented a rest house in Al-Rayyan district in Zulfi and made it their hideout to prepare and plan the terrorist attacks on Intelligence stations.
They found five suicide belts, out of which four were used by the slain terrorists while the fifth one was found unused inside their car. They discovered that terrrorists converted their hideout into a factory of explosives and suicide belts.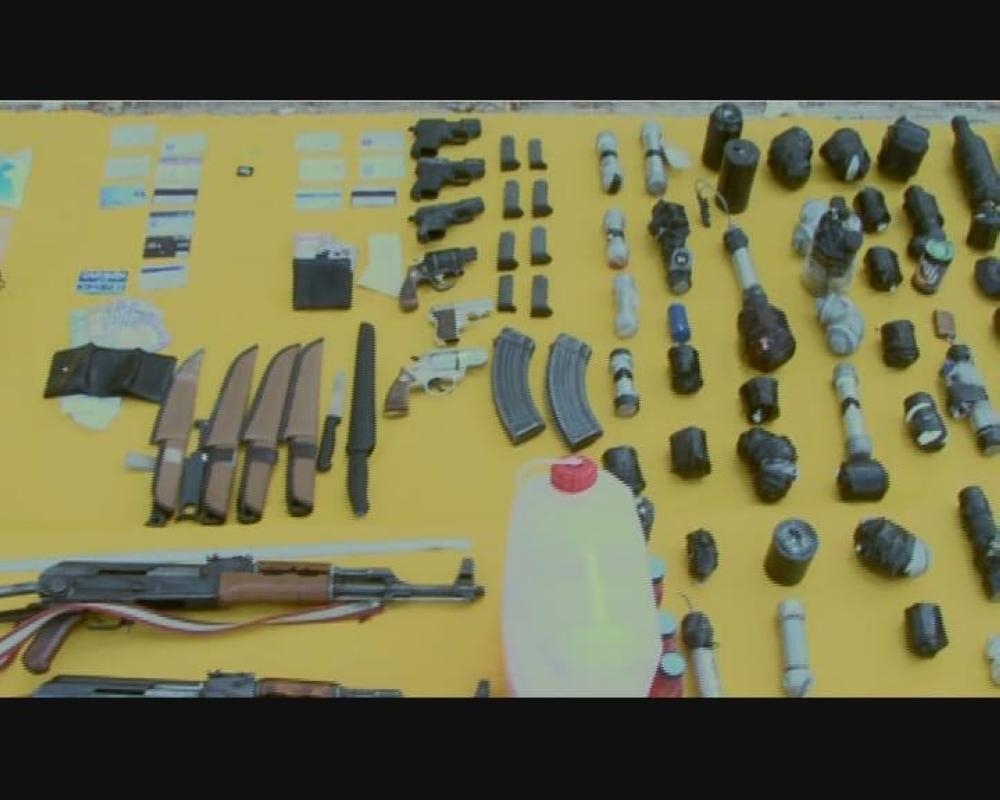 Security officials seized explosives and arms from the hideout included 64 homemade grenades, 61 pipe plumbing joint for manufacturing pipe bombs, three pressure cookers that are ready for detonation, two Kalashnikov machine gun, six pistols, 11 knives, four bags containing 74.9 kg of organic fertilizers, materials for manufacturing explosives, chemicals, set of screws that were equipped with shrapnel, in addition to a laptop, three mobile phones, a wireless set, a set of ATM cards, two national identity cards, 10 papers with the will of one of the perpetrators, a number of publications and 11 CD-ROMs with content related to terrorist organization.