Kristiansand — The 23-year-old man who is hailed as "The Quran Defender" is recognized as Qusai Rashed from Syria settled in Norway.
Rashed is followed by over 16,169 followers on his Facebook account and over 5,678 followers on his Insta account.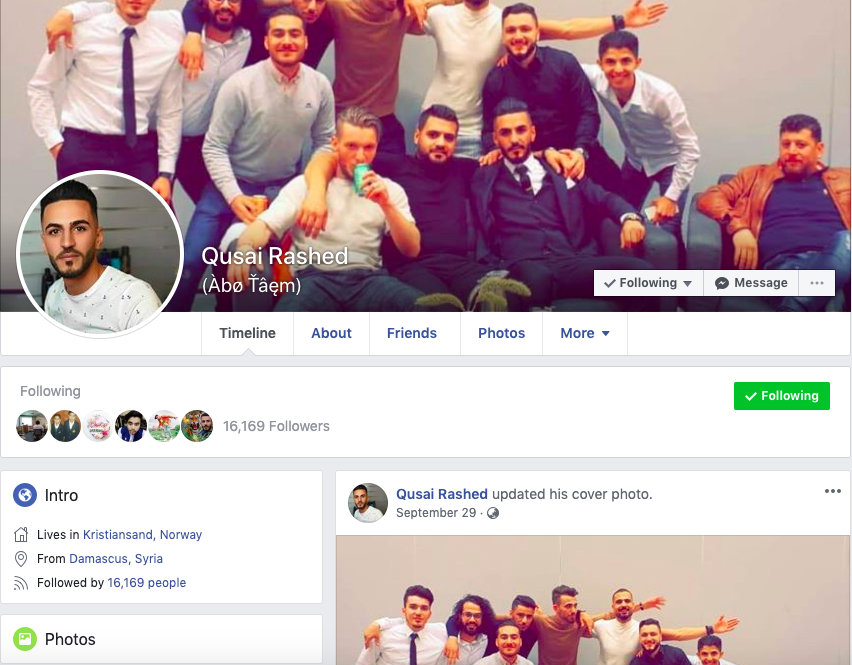 He earned praises recently on internet for his prompt action in grabbing and kicking the Norwegian anti-Islamic leader Lars Thorsen for burning the Muslim Holy Book Quran during a demonstration held in Norway's city of Kristiansand on last Saturday.
Thorsen held a demonstration named "Stop Islamization of Norway" (SIAN) which was approved by the local Police authorities, however Police had warned SIAN against burning the Holy Quran, after SIAN informed them about their provoking plans.
No sooner Thorsen burnt the Quran, a Rashed managed to jump over the fence and grabbed Thorsen's jacket, however he fell on the ground after attempting to kick. Police arrived on the scene and arrested both of them to contain the situation and disperse the angry protestors from both the sides.