Disinfo Lab
Qatar Gate scandal exposed corruption of European Union Parliamentarians by Qatari regime involving bribe and money laundering of over €300,000. What's less known is the kingpin in the scandal — Hakan Camuz is also mastermind behind orchestrated attack on India, including Indian Army Chief.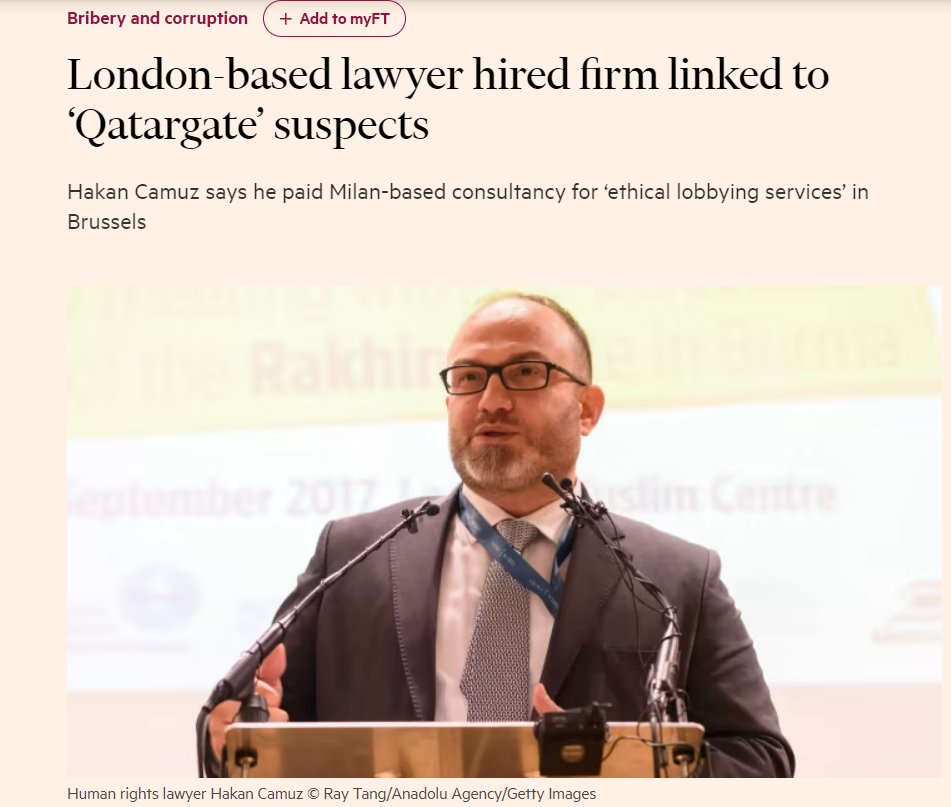 Camuz is a UK-based legal consultant of Turkish origin. His entities, Stoke White (SW) and The Radiant Trust, paid Equality Consultancy (company linked to Qatar Gate suspects, ex-MEP Pier Antonio Panzeri and his assistance Francesco Giorgi) €75,000 for "ethical lobbying services".
It's the same SW that had launched a hitjob against Indian Home Minister and Army Chief in Jan-2021, accusing India of genocide in Kashmir. Based on an "investigation" with Legal Forum for Oppressed Voices of Kashmir (LFOVK), SW had filed a case in UK against the Indian Home Minister and Army Chief.
Now, LFOVK is another dubious entity headed by Pakistani Judge Justice Ali Nawaz Chawhan and Advocate Nasir Qadri. It was LFOVK which had started the Twitter trend #arrestindianarmychief and peddled the narrative of 'war crimes in Kashmir' with SW.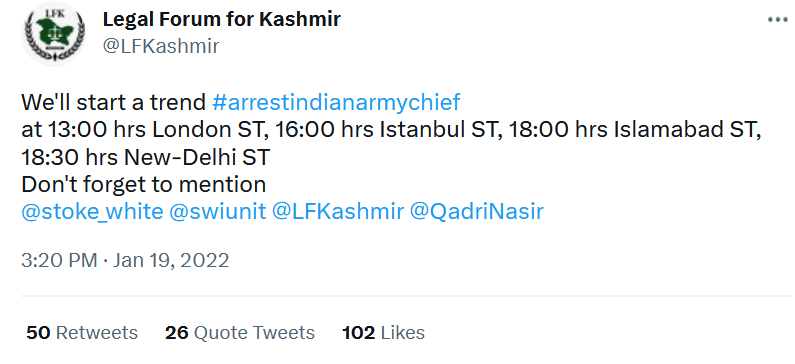 Getting back to Camuz, he has close relations with Turkey's Erdoğan family. He served as Director of two Turkish fronts: MUSIAD and Turken Foundation UK Turken foundation's parent organizations — Ensar Foundation and "TURGEV" (est. in 1996 by present Turkish President Recep Tayyip Erdoğan).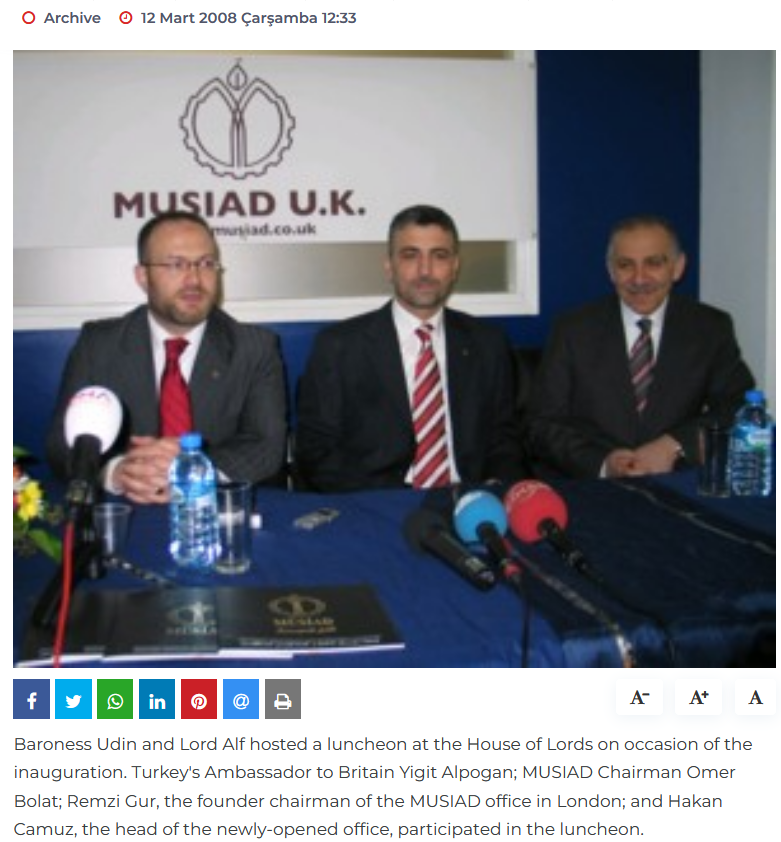 Erdoğan family-backed NGOs are also involved in crimes against humanity. In 2016, Ensar Foundation, which is also run by the close associates of Recep Tayyip Erdoğan, was involved in a child abuse scandal in Karaman, central Anatolian town in Turkey.
In 2014, Camuz also represented Erdoğan's son Bilal Erdoğan pertaining to a terror funding case when linkages of Bilal and Turkey's Humanitarian Relief Foundation (IHH) with the ISIS were exposed. Note: IHH is closely linked to Erdoğan family.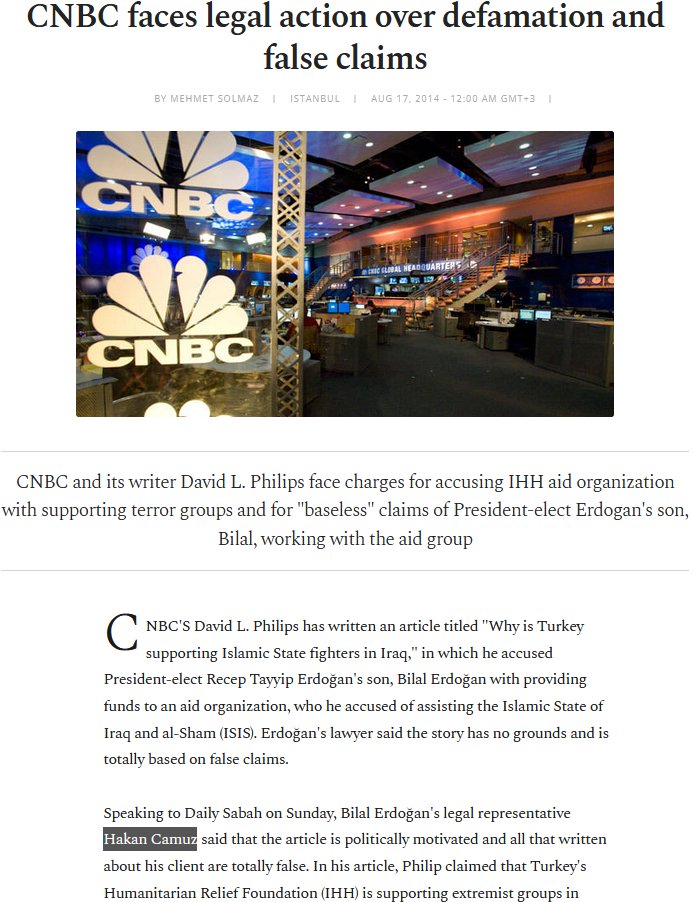 Notably, TURGEV works in alliance with IHH, which has also been accused of funding terror groups such as Al-Qaeda, Chechen separatists, and Hamas apart from ISIS. IHH was named in the UN Security Council documents and investigated for supporting terrorist groups in Syria.
IHH also works with Kathmandu-based Islami Sangh Nepal (ISN) in the Indian-Nepal border. ISN is under the radar of Indian intelligence agencies for allegedly providing sanctuary to fugitive Indian terrorists in 2018.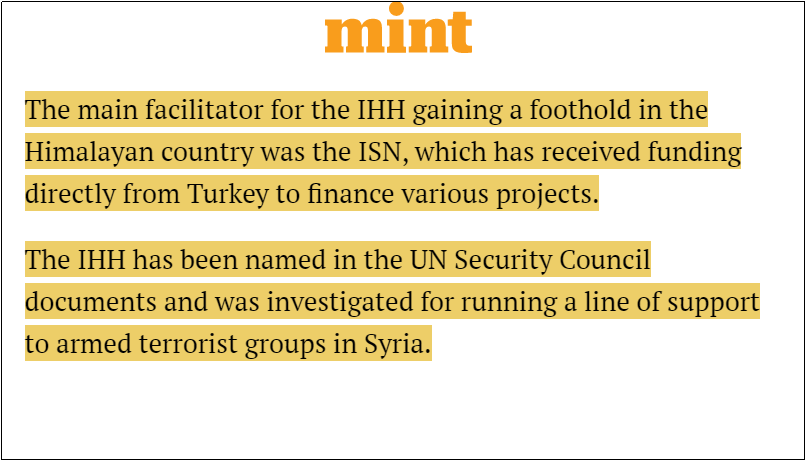 His other front, The Radiant Trust, where Camuz serves as a Trustee, also has a questionable background. The operations manager of the company, Zafer Altinbas has served a jail term of 6 years and 9 months for immigration law breach and receiving money from proceeds of crime.
One must also ask the 'International News Media', especially AP News, which had given uncritical propaganda space to Camuz's SW, without having done even the basic research about the motive and agenda, were these shady aspects of his story weren't worth mentioning?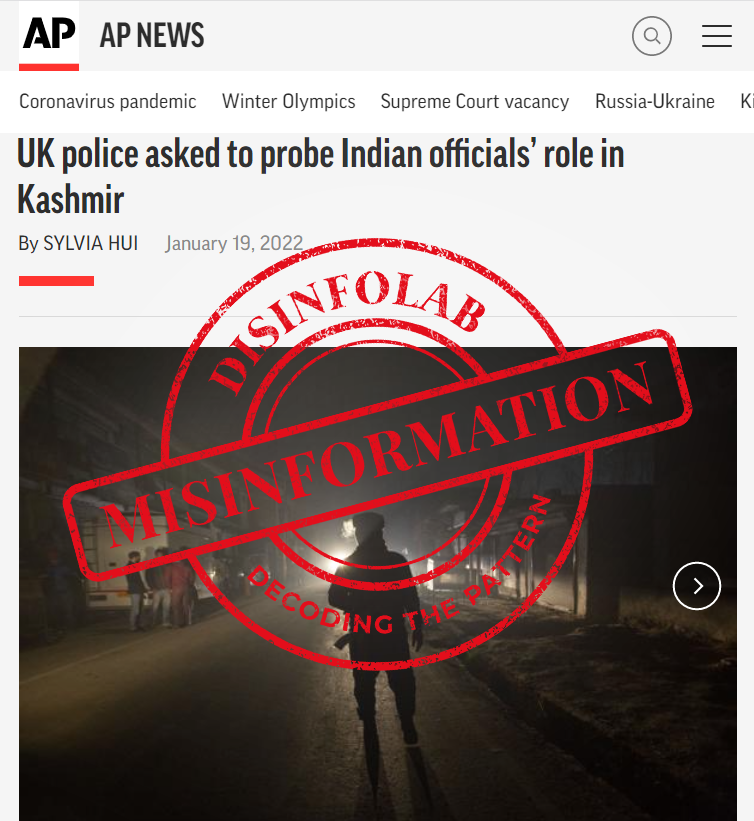 Story goes deeper: Camuz is one of the architects of a nexus seeking the Boycott, Divestment, and Sanctions (BDS) movement against India. SW had in past also targeted UAE and France. Incidentally, France, UAE, and India were targets of Muslim Brotherhood's boycott campaign.
Article derived from DisInfoLab's Thread. Read their detailed research on Muslim Brotherhood's New Startup : Kashmir.